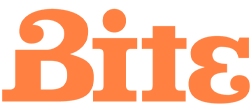 Being the first person in a bakery before it opens for the morning's business is quite exciting. The heat, the hypnotic sound of K-mixes finishing off the last batches, trays being moved from the ovens to cooling racks, shelves and window displays filling up ahead of the day's customers. And the smells! I'm at Bakery Andante on a Sunday morning and the air is literally thick with the warm, comforting scent of bread, pastries and a sweet note from the brownies which are setting.
I'm here to meet bread-baking guru Jon Wood, owner of this Artisanal Bakery which has been gaining loyal followers since opening 18 months ago. In that time, Andante has been wowing the local Morningside crowd, and building links to supply several independent restaurants and cafés. After my visit, I feel distinctly sad that my Leith flat isn't a little closer.
If you crave real bread, baked from scratch, full of flavour and character and (if like me), you happen to have a 'thing' for ryes and sourdoughs, then step right this way. Similar to the famed Parisian Poilâne bread, the sourdoughs are sold by weight, and I tried the Tryst loaf which was a dense beauty. The 30% rye became the clear favourite though, its crisp crunchy crust and chewy centre was perfection. Try also the softer New York deli loaf with caraway seeds and soft dough, more than worthy of your best rare roast beef sandwich.
Jon honed his craft for years as a home baker before starting up the business and you can tell the years of creating recipes for friends and family has been directly translated to Andante's baked goodies. This mag's esteemed editor has a thing for biscotti, and might rightly be tempted by the various biscotti that were available, including 'walnut and orange' and 'spelt, hazelnut and cinnamon' . The bag of ginger nuts I took home were a zippy accompaniment to my afternoon cuppa tea.
To master bread is one thing, pastry is quite another. The lightness of their croissants should be seen as the diametric opposite of overly greasy, stodgy so-called 'just baked' supermarket specimens. Expect perfection from the almond ones with a delicately browned top, flaked almond pieces and the sweet almond paste rolled into the centre.
If bread be the food of love…
 Bakery Andante
352 Morningside Road
Edinburgh
EH10 4QL
Tel: 0131 447 8473
www.bakeryandante.co.uk
Mon: 8:30am – 6pm
Tues to Sat: 7:30am – 6pm
Sun: 8:30am – 12:30pm