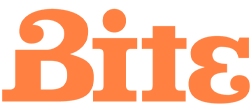 Stac Polly's Dublin Street premises is a surprisingly expansive warren of New Town cellar rooms. The atmosphere combines the plush of a Baronial Mansion with a good dash of rustic Highland Farmhouse, and crisp white linen tells us we're in a proper restaurant. Opened in 1990, it's one of 'the' original Scottish Restaurants in Edinburgh, known as a classic go-to place to take any visiting guests.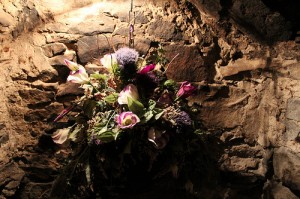 I recently dined with 'stressed Bride-To-Be' and we had a most enjoyable, relaxed evening. The food and wine were delivered with that elusive balance between friendly and formal. To start, B-2-B opted for the smoked salmon and Arbroath smokie roulade
(£7.95), served with a wasabi and saffron mayonnaise. What sounded like a flavour fight waiting to happen turned out to be an excellent take on classic Scottish seafood tastes. The salmon had a light cure, and the creamy smokie filling was satisfying without being too heavy.
My starter, the haggis filo parcels (£7.95) with plum and red wine sauce is a dish of near-legend in Scottish guide books. Crisp pastry wrapped the moist spicy haggis, and the dipping sauce a sweet accompaniment.I loved it.
Main courses perhaps didn't entirely fulfil their potential, but were satisfying none the less. I opted for the supreme of Guinea fowl (£18.95) with white wine and wild mushroom sauce. The flavoursome bird was juicy and provided a more interesting option to the ubiquitous chicken. The fondant potato was soft in the centre, and al dente broccoli and green beans provided pleasing eating. The sauce itself was slightly off-key, just a touch too rich.
B-2-B's main was a fillet of ling fillet wrapped in Parma ham (£17.95), the main ingredients were spot on. Ling, a clean white white fish was lovingly wrapped in its salty blanket. However, the accompanying butter sauce featuring basil and chillies didn't really work, and the sweet potato mash didn't live up to its billing.
Desserts (all £6.75) were deliciously lush. I fell for, and enthusiastically into, the warm chocolate sponge with vanilla custard. My now less-stressed dining companion deemed the Grand Marnier and orange crème brûlée to be exemplary, and the chunk of almond shortbread I managed to steal was crumbly buttery perfection.
Stac Polly's warm atmosphere and desserts alone merit a return trip, and that's without even mentioning the whiskies…!