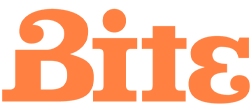 Described as the 'baby of the family', Bistro La Garrigue is the Leith outpost of Jean Michel Gauffre's award-winning French restaurant La Garrigue in the old town. Rather fittingly, I'm here to review with my baby sister who was home for a long-overdue visit. The restaurant in one of the old bonds of Commercial Street, in an area packed with the best of Leith's dining and drinking dens. Sitting in the conservatory on a sunny evening, it wasn't so hard to envisage an equivalent supper in the south of France.
Gallic is indeed the order of the day and we started with appropriate aperitifs in the form of a kir royale for me, and a crisp Mont Blanc wheat beer for little sister Mim. Food was our next consideration and Mim went for the adventurous sounding ox tongue salad with poached rhubarb. A dish which just worked, the tart fruit provided an interesting contrast however the meat  would have benefited from further seasoning.
My indecisiveness led me towards the cold meats and pâté platter (£6.50), a savoury mélange which included a smoky ham hough and aubergine terrine, and the smoothest chicken liver pâté with the a hint of garlic. In true continental style, there was no shortage of crusty bread to nibble on.
Main course for me was an easy choice, the confit duck leg (£12.95).  The slow cooking of the rich meat in duck fat rendered it soft and we were impressed with the ultra crispness of the skin. 'Confit' might as well be French for 'yummy'. Accompanying salardaise potatoes sported a crunchy outer which were great swiped through the ratatouille.
Aware of our proximity to the water, Mim's choice of the Provençal bouillabaisse (£14.95) was appropriately swimming with fish, mussels and prawns. The seasoning in the rich broth was spot on, with warming saffron flavour and more of that lovely garlic! Pesto-brushed toast and a peppery rouille completed the satisfying lineup.
The dessert menu offered plenty of temptation, including the retro île flottante which is a contender for my favourite pud of all time. A soft poached meringue sits suspended in sweet vanilla custard; it's light but still fulfilled the desired remit of a sugary finish to an excellent meal.