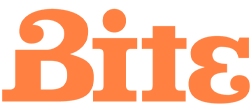 This appears in the April 2012 edition of Bite Magazine.
A little trip down memory lane…Gourmet Girl is sitting in a Standard Grade German class. The language is complex yet somehow logical, and learning is rather unavoidable under the intense tutelage of our teacher, Frau Tough, who lived up to her moniker. The best part of each lesson was learning about the food. Deutsche spezialitäten, a world of strudel and Schwarzwälder kirschtorte, all of which could be ordered from one's local konditorei. We practise the art of ordering 'kaffee und küchen' and have a lovely old time in the imaginary cake shop.
Fast-forward, and we now have an authentic konditorei & bäkerei right in the heart of Bruntsfield, mere minutes from my old school. Falko Burkert, a fully qualified Konditor Meister (a certified master baker) arrived in the UK  in the late 1990s with hopes of developing his career based on the rigorous training he'd undertaken in Germany. Unfortunately, he found the baking culture here to be rather lacking, relying heavily on artificial flavours, additives and time savers.
Instead he decided to do it his own way. Setting up a stall at the Edinburgh Farmers' Market, Falko tested the weekly demand for his craft breads and cakes. A couple of years and a huge leap of faith later, Falko opened up a shop in Edinburgh, followed by one in Gullane, East Lothian.
visit to either their weekly stall at the market or one of the shops is guaranteed to see you walking away with at least a loaf of bread (perhaps a  mischroggenbrot, the half rye),or a few pretzels. Nothing can quite match the chewy, savoury, just-salted flavour of a fresh 'brezel'.
As for cakes, if you think the French have got the monopoly on gorgeous creations, think again. Falko's tortes are old-school in the best sense of the word. Elegant and never  gimmicky, the best example has to be the much-maligned Schwarzwälder kirschtorte , or Black Forest gâteau. Forget the dyed cherries, artificially 'chocolate-looking' sponge and syrupy version of 1970s yore. Falko's torte is flavourful with kirsch through the cream, the cherries have a wee bit of bite, and the whole thing is miraculously light and infinitely classy. Team it up with an expertly-made kaffee and you've got yourself the best German lesson going. Bis später!