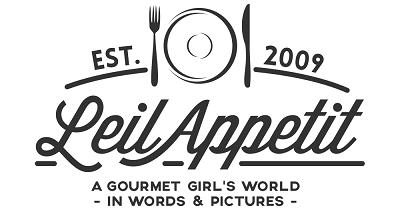 Things are definitely looking up. After a tricky few months following surgery, it's nice to be able to get out and about a bit again. Mum and I stopped in for an impromptu lunch at The Potting Shed a couple of weeks ago (on the way to The Scottish Juniper Festival at Summerhall) and I was really happy with the quick, tasty well-priced lunch we enjoyed. A few years back this had been my 'pet bar', as the Innis & Gunn pop-up bar which we ran for the summer of 2012, so I have a real nostalgic love of this place. It's refurb has been pretty cool, on the 'potting shed' theme of rough wood finishes, plant boxes and mish-mash of furniture. It's a big bar, so does have a tendency to feel a little empty, but irrelevant on a Saturday afternoon when we really did just stop by for a bite to eat. The menu is on the 'small plates of joy' theme, so we picked five to share between us. No booze this time, gin was a-waitin', you see? Straightaway it was clear there were some nice seasonal ingredients on the menu and it was sectioned into fishy, meaty, veggie, snacky type headers.
The menu had a good few dishes which fought for picking, but as it was lunchtime we kept things quite light, albeit inadvertently heavy on the tatties front. The side of chips were well worth the order though, served with a dunk-tastic harissa and yoghurt dip. Loved the crispy spiralised potato covered mini-hake fillet and the minted pea puree. The onion jam, not so much. The punchy condiment blasted the white fish's flavour to smithereens.
On the very seasonal and perfectly-balanced front there was an asparagus and green bean salad with a really nice, not too salty Feta cheese and pecan nuts. Would definitely go for that one again.
Fried duck egg on potato rösti was misleading, as with the thin slices of potato it was really a galette, and what a buttery specimen it was too. A smidge too oily and perhaps too rich just to be on its own with the gorgeous golden egg, but very indulgent all the same. Some of the above asparagus would have made this a more complete dish, but given the style of menu this place has, it's inevitable you'll balance out some heaver with some lighter choices and put a great menu together.
Best to last, why not? The king prawns were all but missing their royal headgear, so massive were they. This dish took a ticket towards Asia and with total simplicity got there in seconds.  A little bit of chilli, soy, sesame, garlic, samphire and green onions. The flavours were fresh, bright and we devoured those crustaceans quick-smart.
Happy to say that, as the menu suggests, the small plates did truly bring joy to the tastebuds, and next time I'm going to get a look at some of the craft beers on offer. Lunch at The Potting Shed comes highly recommended.