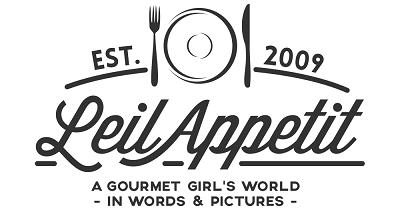 As two mummies of young boys (her of two, me of one), Emily and I couldn't have chosen a better day to plan our overnight escape to Melville Castle, which is located on the Southern tip of Edinburgh towards Dalkeith. The sun was virtually splitting the trees as we drove up the private approach road, and as it happens, trees are something the lush grounds are pretty flush with, the bucolic setting a mere 8 miles from the city centre. A neo-gothic mansion house, it was designed by James Playfair (brother of William) and built between 1786-90 for Henry Dundas, 1st Viscount Melville. By the 1980s the building had been abandoned and was in ruin, later bought and restored in the 1990s by developer William Hay who wanted to bring the property back to life and run it as a hotel venue.
The portico entrance, grand hallway with fireplace and flagstone floors all set a very positive tone, as did the very friendly welcome from the chap on the front desk. Melville Castle gave me a lot to think about, as I experienced it on different levels during our overnight stay. As an escape from Edinburgh for a wee spell, it's a delight of a place. Elegant public spaces, comfy bedrooms, historic grandeur, expansive grounds.  Let's be honest, unless you're a resident of Westeros in Game of Thrones, not many of us get to pitch up and sleep in castles as a regular 'thing', so this place really is quite the treat. As a reviewer, a few things were lacking, but Melville Castle has so many charms that you can forgive a few niggles here and there. Looking back at the photos, there's a definite wow-factor!
This being a food blog, my raison d'être is essentially to review meals. After the requisite 'getting ready' rigmarole that two girls require (great wifi for music! ) we left our cosy room for the Brasserie which is located in the cellars of the castle. Vaulted ceilings here, comfy booths, open fireplaces…if you like the olde worlde, this will definitely appeal. Service alternated between friendly and other times a little perfunctory which is maybe just a reflection on the type of restaurant this is, given its location it's more of a 'one off' spot, rather than somewhere packed with regulars, but I could stand corrected.
Once seated in our booth, we chose a bottle of Albariño from the (ugly laminated) short but well-thought out wine list. The menu was  a mix of old school Scottish Highland hotel menu (haggis, beef, smoked salmon, roe deer) but there were a few different dishes that jumped out too. In the end I think the sunny weather influenced our choices, which steered away from these more traditional choices for the starter and main anyway.
Inadvertently we both ordered veggie dishes to start and were delighted with our plates. I began with the carrot and goats' cheese tart. An original dish, featuring just-set creamy sweet carrot and saltier chèvre cheese filling, a short, crisp pastry case (amen, no soggy bottom!) and a slightly odd but ultimately very addictive creamy, mayo-esque orange and honey dressing and little salad garnish. Emily chose the butternut squash salad, chunks of which were cooked just so, served with sliced apple, a balsamic dressing and really quite irresistible candied walnuts.
Main course was an easy choice. Honey roasted and spiced pork belly, tender as you like, well caramelised, served with tooth-challengingly crunchy crackling , a couple of chunks of black pudding (rather oddly cut into half moon shapes for symmetry), little Chinese apples and a dod of wonderful buttery mashed potato. This dish was a winner and hearty enough a portion to please anyone. Emily stuck with the veggie option, going for wild mushroom ravioli, which admittedly isn't the most complex dish given that it's pre-prepared pasta. However, as it was, it was perfectly cooked and presented, with a rocket, toasted pine nut and shaved parmesan garnish. A dash of truffle oil gave it that more-ish, addictive quality. Full plates duly returned as empty plates back to the kitchen.
To finish, we kept things simple. From the again rather predictable selection (crème brûlée , sticky toffee pudding), Em opted for a selection of Mackie's ice creams and I for the cheese board which ,remembering this was a sweltering summer's day, explains why we avoided the cake-ier options. The cheeseboard was spot on with Dunsyre blue, Howgate brie and a mature cheddar. Thick oatcakes, a few sweet grapes and top quality Scottish cheese. A little more seasonality in the menu would have been great (spiced crumble, the heavier meats, winter veggies, all stood out as wanting a seasonal upgrade) but in all a satisfying dinner for sure with lots to recommend it.
Our twin room was comfy, spacious, offered great toiletries, and despite a gripe over the badly designed shower and a pretty tragic offering on the hospitality tray (digestives?!) was just what we needed for a short break. Blackout curtains allowed for a great switch-off, and I was delighted when the next morning showed even more in the way of sunshine. Breakfast was served in the south-facing ballroom, about as  sunny and nice a room as you could want to enjoy breakfast. A buffet table offered cereals, yoghurt, juice and pastries. I'd have loved to see a big bowl brimming with summer strawberries, but instead there were some apples, oranges and bananas. Those chaffing dishes of hot items can often evoke 'the fear', as it's really hard to present breakfast food appealingly on a buffet, but actually Melville Castle did this really well. Dishes were replenished a couple of times whilst we were in the dining room. Top marks for the crisp rashers back bacon, lovely herbed sausages, well-cooked tomatoes and mushrooms. The scrambled egg and tattie scone a little less 'fantastic' but in all, with the promptly served toast and pot of Earl Grey, a good breakfast was had. Would be great if they could find a supplier of Scottish jams and honey for the buffet too, as it would be such a nice touch!
Before checking out we had enough time to have a good wander around the grounds in the sunshine (past their impressive marquee which is used for summer weddings and the lawns ideal for photographs) , along the river Esk and along the edge of the woods. With retro elements (some endearingly old school, some definitely needing updated), Melville Castle isn't for you if you're looking for 5 star luxe, but as an appealing place for an out of the city escape, I'd imagine very cosy too in the winter months, it ticks a lot of boxes and definitely comes recommended.
We dined and stayed as guests of Melville Castle – with thanks.