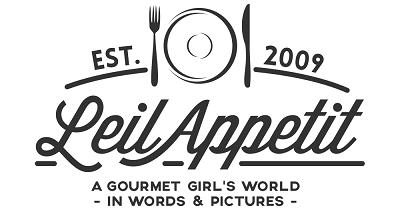 If you've known me for more than, er, five minutes, you'll have gathered pretty quickly that I am a lover of 'le fizz'. Vintage champagne preferably, but prosecco here, cava there, a little English sparkling even. Love them all. When an invitation to a Perrier-Jouët dinner at Gusto here in Edinburgh came through this week, guess who was rather excited? Gusto has always been a 'dinner with the girls' kind of place for me. It looks great, service is friendly, menu is please-all, so this was a nice tie in with a prestigious, yet approachable Champagne house. Jonathan Simms, the brand ambassador is a most charming fella, and was a great host for the evening.
Maison de PJ, (yes I can use the acronym, we're pals) was founded in 1811, produces around 3mil bottles a year, they're famed for their light house style and have only had 7 cellar masters in their history. The brand is renowned for its association with the French Art Nouveau period, thanks to an artistic collaboration in 1902 with the artist Émile Gallé, whose iconic anemones adorned the specially-commissioned bottles.
This relationship 'Belle Epoque' and associated Art Nouveau moment was galvanised in 1969 when a limited edition of 500 magnums of retro anemone-adorned bottles were released, to celebrate Duke Ellington's 70th Birthday. Since then, the Belle Epoque bottlings have been released as vintages and I was a little giddy at the thought of tasting the 2006, having tried the 2004 a while back. Swoon.
::The Menu::
Seared king scallop with hazelnut butter, red pepper and spinach 
Paired with Perrier-Jouët Grand Brut 
PJ's house leader, and a wonderfully fresh glass of bubbles it is too. Tiny spiralling little bubbles, light, elegant and a great partner to the delicate scallop. Kitchen were a little heavy-handed on the salting of the spinach though!
~
Carpaccio of smoked duck with pomegranate and sweet marsala reduction 
Paired with Perrier-Jouët Blason Rosé
A nice bit of fresh berries at the start, leading to a more tannic finish than you maybe expect from such a gorgeous girl! The smoked duck brought out the elements of fruit sweetness, and kept this nice and balanced.
~
Truffle flavoured risotto with a salad of white crab meat
Paired with Mumm Cordon Rouge
As a sister Champagne (under the French, family-owned Pernod-Ricard umbrella) we supped a glass of Mumm's world-famous Cordon Rouge. It was great to compare beside the PJ, punchier with some citrus too. Worked well with the creaminess of the risotto and crab. Loved the flavours, rice ever so slightly overdone texture-wise, but a delicious dish.
~
Fillet of Beef with artichoke tortellini, crispy artichokes, carrot purée and a red wine sauce 
Paired with Perrier-Jouët Belle Epoque 2006
Wow, this section of the dinner was like all your Christmases in one go. Toasty roundness from a classy vintage, a bit heavier with the brioche notes but lemon on the end. What a surprising combo to work with beef, but work it did indeed. The fillet was cooked to perfection, pink, tender, not too much caramelisation which might  have been an issue with the bubbles.
~
Vanilla panna cotta with ginger poached rhubarb and chocolate soil 
Paired with an XO Ron Zacapa Solera Reserva Especial
No more bubbles – wah! Actually, this was a nice  'guest star' to finish off the meal. A super-premium rum (Zacapa is from Guatemala), lots of  vanilla from the oak ageing, notes of toffee, some orange. Intense stuff. The panna cotta was a silky classic beauty, the rhubarb a zingy foil, 'chocolate soil' is one of those ugly restaurant-y terms, basically cookie crumbs. Very nice indeed, great finalé.
~
It was a great night with sparkling (pun intended) chat about Champagnes, wines, food and life in general. Thanks indeed to Phil MacHugh for extending the invitation to me to come along and experience such a great night care of Gusto and the truly delightful PJ.
Sorry about the awful photos- the light was terrible. Made for a v . romantic setting though, rose petals and all!