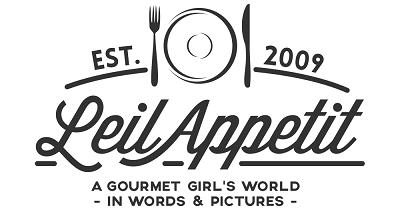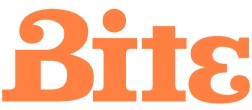 If ever I felt that an injection of 'cool' was required into my world, it's at this point, 8 months into being a first-time mum. So, despite our un-hip 6pm Sunday booking, as The Silver Fox and I arrived at Mark Greenaway's 'diffusion eatery' Bistro Moderne with high hopes. Taking in the open plan kitchen, art deco panelling and marble, I enjoyed an apricot and ginger negroni as pre-supper tipple at the bar.
Service was friendly, recommendations came easily as did our respective choices. I'm going through a bit of a cauliflower 'thing', so the cauli soup (£5) was for me, while Mr went for the honey-glazed ham hough with egg yolk, (£7). Mine was a silky, creamy velouté, for texture a sprinkling of cauliflower caviar, crunchy croutons and a slick of aroma-giving truffle oil served in a rustic stoneware bowl. The Fox's dish was kind of a riff on breakfast, flavourful shreds of sweet & salty meat, creamy yolk, a tangy zing from dots of piccalilli, pea shoots.
For mains, I called dibs on the last portion of venison haunch (£18), while the fella opted for grilled plaice with brown shrimps (£16).The most tender pink venison you could ask for, crisp game chips, delightful earthy tones from roasted celeriac and mushrooms, fruit contrast from pear. The dish had a balance between elegance and being a real seasonal winter winner. Mr's dish too was a hit, brightly popping with colour. Delicate sweet white plaice fillets, briny brown shrimp, puffed skin, greens from watercress, sprout leaf petals, and a lemony yellow Café de Paris butter.
Two hours, a couple of glasses of vino and these classy dishes later, our sense of social pariahdom was easing away. Time for dessert, naturally. My tarte Tatin was the only not quite perfect point, thin, crisp pastry, but not enough cook time for the apples and lacked enough syrup or caramelisation. The accompanying nutmeg ice cream was aromatic perfection, the mouthfeel like velvet. The Fox enthusiastically scooped his chocolate and peanut combo of which I sneaked a taste of Oreo-esque chocolate biscuit and the sticky banana parfait.
Bistro Moderne hit so many right notes in terms of flavour, presentation and, yes that elusive 'cool', that I think we should be checking in on a much more regular basis.