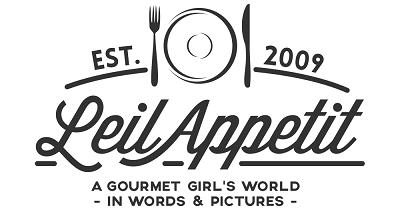 Leith's significance as a port with the finest of wine connections should never be underestimated and certainly not forgotten. For centuries Bordeaux's finest flowed into the city via the shore and much of it is likely to have passed through this 16th century building, the site of the old wine merchants' auction rooms. To see the space re-imagined as Anfora, a 21st century wine bar with food is a delight.
Chef's Missus Claire and I stepped in a few weeks after Anfora's opening to check it out. The old auction room is the more formal of the two spaces, steeped in history elegant with decorative stucco moulding and a warm candle-lit glow. In front of a roaring fire, we sipped a couple of glasses of white in the cool bar/bistro area, before heading through to the cosier dining room.
My starter choice didn't so much jump as rocket-propel itself from the menu page. Seared scallops with chorizo jam (£7.50) was maybe a little weightier on the smokey salty chorizo side, but the sweet pan-seared scallops were a delight, especially with a lick of apple and celeriac puree. Equally,any cheese-lover would have been in heaven with the golden-crumbed goats cheese crottin (£6), which sat atop carpaccio of brightly-coloured beetroot and was served with a sweet pear jelly. The pairing of an Alsace Gewurtz was inspired.
Game is always a winner for me, and the venison haunch (£16.50) was as hoped. Sliced, served pink and served with a well-seasoned potato galette, that took care of the heartier elements of the dish, while healthy kale and a sweet parsnip puree completed the picture. I am not one for condoning envy, however Claire's sea trout dish (£19) was a riot of the sea's bounty and perhaps evoked a smidge of the green-eyed monster. Mussels, clams, whopping juicy prawns and crispy squid brought even more fun to the sea trout's party on a sea of unctuous saffron risotto.
A textbook chocolate fondant literally oozed both molten chocolatey joy and pure class. Accompanying blackberries, crushed praline and creamy bay leaf ice cream completed a stand-out pud.
As is oft the case with great experiences, word count limits me here, but with several dining options (including a brilliant prix-fixe) to eat drink and be merry is pretty much a the order of the day at Anfora.
Anfora Wine Bar 87a Giles Street, Edinburgh, EH6 6BZ   Tel: 0131 553 6914
Lunch & dinner 7 days