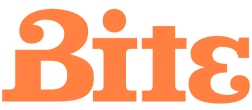 If ever there was a place name that would excite my little food-loving brain, it would definitely be something called 'The Pantry'. And so good news, as towards the end of last year, a new café, some-time bistro & shop unit opened in Stockbridge. It's a part of town where it's refreshing to see that independently-owned food stores and restaurants still flourish despite the infringement of big-name supermarkets and coffee shops from all sides.
So, what's on offer at The Pantry? Well, first off it's a great space, a sunny spot on the corner at North West Circus Place, offering outside seating if the weather allows, and very comfy kitchen-style furniture to plonk a hungry person down on. As you walk in, and frankly you can't miss them, prepare to gawp at the array of triple- and quadruple-decker sponge cakes and giant scones from Lovecrumbs which line the window sill. A pot of good quality tea (here, supplied by Pekoe) and cake is always a treat , and especially so sitting in a friendly place like The Pantry.
Their brunches are becoming the hot ticket for weekend mornings in the area, and the ham hock hash with poached duck egg is about as good as a breakfast or brunch dish gets as it's all about seasoning, flavour, the required comfort-factor and yet still fresh. My first visit last year was at lunchtime, and the mushroom pâté and 'stwep' with venison and rich thyme gravy really impressed. So far, my attempts to visit at night time have been twharted for various reasons, but I have it on good authority the ante is upped in terms of presentation and I've heard from a few sources that their home-cut chips might just be the best in Edinburgh.
You can even pick up some of the ingredients used in the kitchen in the 'farm shop' corner of The Pantry, including really good cheeses and produce (think East Lothian veggies) when available.
As with any food outlet worth its salt, sourcing of quality ingredients is key, and owners Charlotte & Chris set out their ethos on the website with a pledge to provide food that is fresh, locally-sourced and tasty. That's an ethos I think many readers of Bite would say is well worth supporting, so pop down for a peek into The Pantry next time you're in Stockbridge!