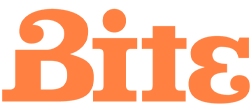 This column appears in the December edition of Bite Magazine.
Bonjour Biters! As you'll have gathered, GG is just back from a weekend in Paris.  The city of lights, love and luscious edibles was as exciting as ever. The Silver Fox took in the grands boulevards for the first time, and I had a chance to re-visit some of my favourite sights and flavours .
When I'd indulged in cakes and macarons for breakfast two days in a row, I realised that Paris to me is about the art of the délices, cakes, bread and pastry. In France's capital, each neighbourhood has several boulangerie-pâtisserie, each competing to offer the finest baguette, quiches, and hand-made cakes.
Here are a few of my favourite things:
Ladurée is a by-word for olde-worlde glamour, and the original home of the macaron as we know it today. We picked up a box with a few classic flavours of these, colourful treats: salted caramel, pistachio, raspberry and orange blossom. We also tried the best pain au chocolat I've ever had, filled with candied pistachios.
Ice cream or sorbet from Maison Berthillon on Île Saint-Louis. One of the highlights of our weekend was scoffing giant sugar cones filled with Berthillon's home-made ice cream, beside the Seine, sunshine on our backs and a busker played honky-tonk piano. I tried fig and mandarin sorbets, Monsieur opted for ice creams with salted caramel , the other with boozy prunes.
Poilâne bakery's crusty, chewy sourdough loaf is the stuff of baking legend. This is the only bakery in Paris who don't make  baguettes! If you're in Paris, buy up as much as luggage space allows. Fresh, it'll last a good few days, and freezes well. I'm looking forward to delving into my stash for months to come, for that perfect slice of toast on a winter's morning.
Malheureusement, it might be another while before our next séjour à Paris, but fortunately there are shops here in Edinburgh that will satisfy the cravings. Patisserie Madeleine on Raeburn Place in Stockbridge is a hit for luxurious  pâtisserie and delectable macarons. On Broughton Street L'Escargot Epicerie s a continental food-lover's paradise. Sourdough lovers rejoice as they import Pain Poilâne direct from Paris, as well as cheeses, wines and produce from France. Bon Appetit!