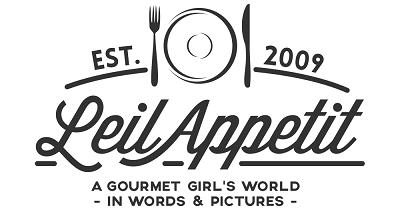 Confession time? Despite the fact that Edinburgh's had a notable supper club scene for the past few years, I've never actually managed to get myself along to one. Pfffft, poor show, poor show.
So, here we go. The chance came along to check out one of the newest SC's on the block, a cute little outfit called Alright Treacle. Anna Hamilton is the likable chef at arms, ready with an arsenal of fun themes to keep us supperclub-happy from the autumn through 'til christmas. Lydia Honeybone is the glam 'mein host' welcoming everyone with a glass of fizz and a lot of charm. Channeling my inner Johnny Cash (or Model T Ford) I met my friend Emily for their 'Blackout' themed dinner, inspired by near-hallowe'en and the weekend the clocks change back. Winter darkness is inevitable, but the warmth of the atmosphere last saturday night is enough to keep me cosy a little while longer. 'Til the charity shop cashmere gets dragged out, anyway.
It's  part dinner party, part theatre, part secret club. A blast of Veuve Clicquot, colour-themed menu, slugs of red wine and a lot of chat (not to mention a probably regrettable rendition of 'Little Bunny FooFoo' – sorry Edinblogger & Bloggette) and you have yourself a pretty fun kind of night.
The Menu 
Scallops, black pudding, cauliflower puree,  caramelised apple and walnut
~
Seared venison loin, chestnut & celeriac mash, red cabbage, burnt shallot and game crisps.
(NB totes artful splash of hallowe'en blood.) 
~ 
Dark chocolate tart, pistachio ice-cream and black sesame snap
Ingredients were top class throughout the menu (the venison from Bower's butchers in Stockbridge, for example) and an admirable attempt at a colour-themed, essentially 'black & white' menu made it a unique dining experience. Oh, and I must mention how good the crusty bread and whipped seasoned butter were to start. Woof.  Ok, I thought there was waaay too much chili heat in the chocolate tart for my sissy tastebuds-!danger high voltage!- but otherwise thought it was a really good meal. I kind of have a feeling every night is more than a little alright with Alright Treacle, so get yourself along to one of their events pronto!
Alright Treacle have a whole bonanza of themed supper clubs scheduled between now and the end of 2014. Check out http://www.alright-treacle.com/ for more info.
Thanks so Anna & Lydia for the lovely hospitality.