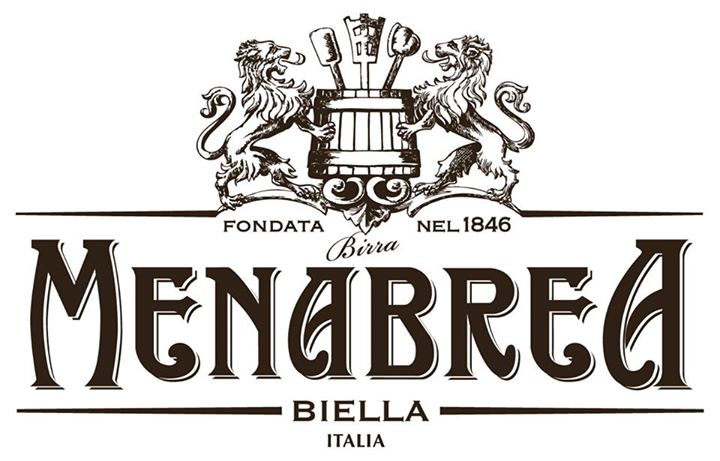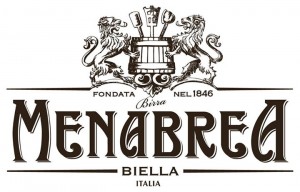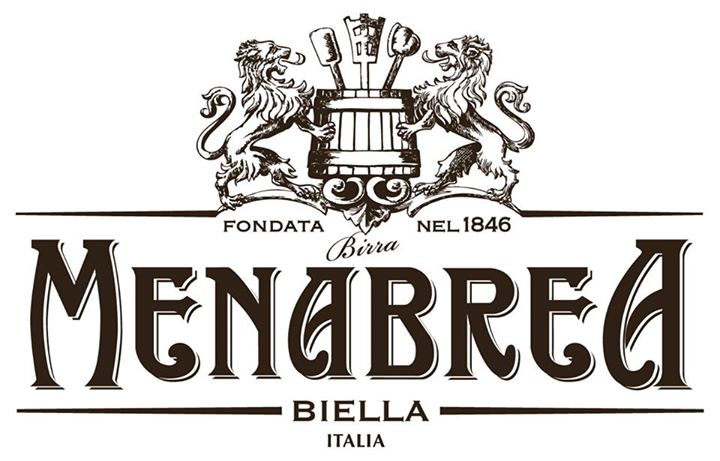 Every once in a while this food blogger thing brings up a tantalisingly delicious-sounding event that you'd pretty much move hell and high water to make it along to. A couple of weeks ago I received an invitation to a dinner to showcase Birra Menabrea, Italy's oldest family-run brewery. The idea was a chance to pair Northern Italy's best-loved beer with a slow-food menu cooked by the brand's culinary ambassador, Head Chef Antonio 'Lello' Favuzzi of L'Anima, one of London's top ristorante, and host it at Divino Enoteca, one of Edinburgh's finest Italian restaurants. What followed was an event that pretty much epitomised the perfect evening of food & drink.
Guests -including many friendly faces from the food blogging world- gathered in Divino's lovely little courtyard and were offered a selection of drinks and off-the-scale good canapés. The sun was out, the Menabrea Blonde pale lager style beer made for a very fresh aperitivo and the mini-food we ate was so punchily good. Cue lots of smiley happy people! We enjoyed a tartare of the Orkney beef fillet dressed in a little olive oil that was like silk, Lanark blue crostini, and smoked salmon crostini with cream cheese and dill.
We then took our seats in what is usually Divino's main restaurant area, which had been set up with a long table for our private dinner event. Having had a chance to chat to owner Tony Crolla that night, I still can't believe that this whole beautiful cellar restaurant was just used as storage for Vittoria for years!
Aly Bayne, the brand rep for Menabrea took a few minutes to tell us a little about Menabrea's Italian heritage. The beer has only been available here in the UK for the past 6 months, so I didn't feel so bad when I admitted I'd not heard of it before. The house was founded in 1846 in Biella in the Northern Piedmont region of the Italian Alps. The area became known for its brewing waters, and the alpine cave systems provided a natural cold system for lagering (cold fermenting) beers. Franco Thedy is the brewrey's MD and 5th generation of the founding family and the brewing team keep things true to the original recipe of water, malt, yeast, Bavarian hops and brewer's maize.
The brand decided that a series of slow food suppers would be an appropriate nod to the beer's heritage, especially as the slow food movement started in Turin, which is South of Biella. They have partnered with Sardinian-born Chef Lello as a way of marrying his modern, simple Italian cuisine with quality Italian beers. The result, as a guest, was of an evening packed with so many outstanding flavours, and a couple of firsts for me too. Never tried a cooked oyster before (loved it!), I learned that mallorreddus is a traditional Sardinian style of gnocchi which translates as little bulls, and that bottarga (the salted cured row of grey mullet) really deserves its reputation as a delicacy. Oh and that beef and cherries are wonderful together. This was an evening of no holds barred food delight, matched with fine wines and delicious beers. The menu brought together a host of Scottish ingredients (for example Orkney beef, seafood from the East and West coasts) and Italian specialties and went a little something like this…
::: T H E   M E N U :::
Amuse Bouche
Ostrica Ubriaca con Menabrea / Menabrea Drunken Oyster
In three words: Salty, crunchy, beery !
Antipasti 
Granchio Fresco con Salsa al Ricci di Mare e Cipollotto Rosa de Tropea / Scottish Hand-picked Crab with Sea Urchin and Sweet Red Onions
In three words: Fresh, delicate, divine
Primi 
Malloreddus allo Zafferano con Frutti di Mare e Bottarga / Home-made Saffron Malloreddus with Seafood and Bottarga
In three words: Bite, buttery, sweet
Secondi
Tagliata di Manzo con Ciliegie / Orkney Beef Fillet, Marrow Bones, Lanark Blue Cheese and Fresh Cherries
In three words: Flavoursome, succulent, rich.
Dolci 
Tortino di Mandorle  e Lamponi con Gelato allo Yogurt / Raspberry and Almont Tart with Liquorice Crumble and Yoghurt Ice Cream
In three words: Crumbly, marzipany, berries
Both the blonde and the maltier Ambrata beers were full flavoured, distinctive and well worth seeking out. Divino Enoteca will be the first bar in Edinburgh with Menabrea on draft – coming soon!
Huge thanks to Menabrea's Aly Bayne,  Chef Lello and his Team from L'Anima, Leandro Crolla & his Team at Divino Enoteca, Tony Crolla and Wire Media for the wonderful hospitality. Alla prossima!