A nice lady called Kate from Dobbies got in touch a week or so ago asking if I'd like to review one of their new Foodie Favourite own-label treats. There's everything from cherries in kirsch, buck's fizz marmalade, rum & raisin fudge, and lots of other sweet and savoury treats that don't all involve booze. They all sound like the kind of wee treat that make perfect little gifts for people, or indeed a nice thing to pick up for yourself for afternoon tea or of course just one of those days when only something with salted caramel will do.
Lacking any time to do anything clever with ingredients in a recipe, I did think a most seasonal post would be to review their two puddings. One is the lemon and gin winter pudding, the other a more traditional matured Christmas pudding. I have to admit, we've never been a crimbo pudding family at all, but I am a fan, so this was a great chance to get to know this particularly British pud.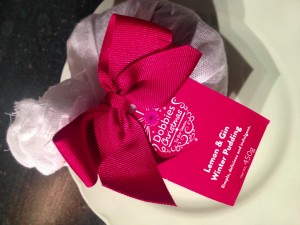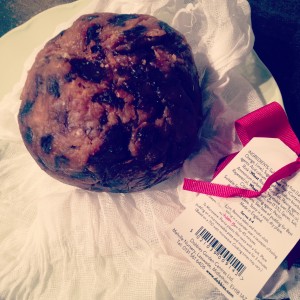 First up, the lemon and gin winter pudding. This number jumped right out at me from the list of available eats, for sure. With a six month old baby, I didn't have the time to plan 45 minutes to steam the pud, so I put it in one of those microwave steamer dishes and put it on for a grand total of 3 minutes, and it came out perfectly moist. It's a shame to relegate this lovely, brightly-flavoured pud for the wintertime. I think this would make a fantastic dessert blended into some vanilla ice cream, which is a classic way to use up traditional christmas pudding. Not known for their beauty. traditional steamed puddings rely solely on big flavours, and that's exactly what this lemony one had. The label doesn't reveal the maker's identity, but I'm guessing it's a small-ish operation, given the suitably rustic packaging and very natural flavours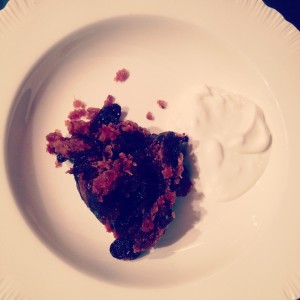 .
Rather than the darker vine fruits, this one keeps things lighter with just sultanas, a mix of citrus fruits (lemon, orange and lime) the mystery blend of spices, and a dash of gin. Cincin, I say! We served it with crème fraîche which went perfectly with this. Not overly sweet, letting the zingy flavours come through. This would make the perfect finale to a trad christmas pud.
Buuuut,some folk want to stick with tradition, so voilà, the old school Christmas pudding is also available. This one was another belter, I suspect made by the same folk. Again, I did the microwave method, and if anything, this one was even more softly moist. The proportion of fruit was massive (41% according to the label) and the key characteristic to this wasn't overly sharp, overly sweetened pudd but a very malty, cosy one. There's a little dash of Suffolk Ale, which I'm presuming is a darker porter style beer, and certainly worked a treat in this pudd. I could also taste lots of nuts through it, hearty indeed. This one we served with regular ol' double cream poured over the top. I didn't want anything with vanilla (custard, ice cream) as I wanted to get the full flavour. Again, this is a cracker of a pudding, just a little dod was so satisfying.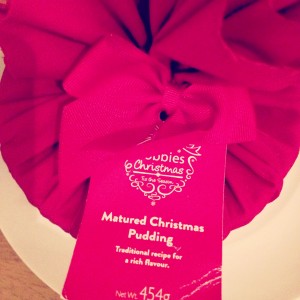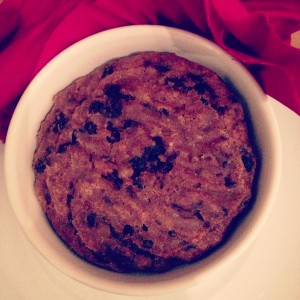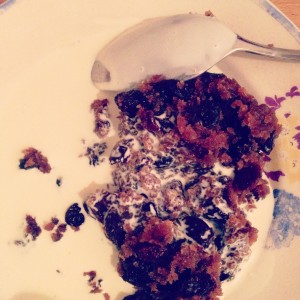 In all, I was more than impressed with the two. If I had to pick a favourite, the lemon one wins just for being so different and well made and flavoured. I'd happily eat either again. Good quality puddings like this take a bit of time and patience so if you're short on either these are what to go for! I'll keep an eye out for the other eats in the range on a visit to Dobbies.
Thanks again to Kate & the team at Dobbies for sending the samples. A rather nice pre-festive treat they were!