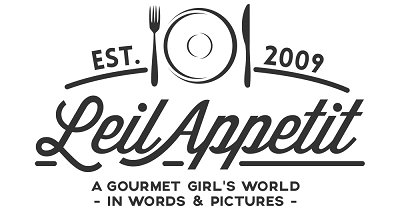 A very happy new year everyone – I hope December's eatingfestivities haven't taken their toll too drastically on the ol' waistline. And, well, if it has, hope you really enjoyed it all! We munched our way through some good things, surprisingly not all of it featured meat, chocolate and cheese. Soups were a bit of a highlight, as I've been weaning little baby Felix and soups seem to be a great way to get the veggies in. He can also be seen chomping on bits of courgette, apple, mango, bananas and carrots most of the day, so it's all going well. The Silver Fox and I went particularly gaga over a very simple cauliflower and leek velouté (basic recipe below) and anything with lentils and sweet potatoes. Hearty stuff!
On Friday 2nd January I made my radio debut on BBC Radio Scotland's Kitchen Café show, which was loads of fun. It was a great show with Tony Singh doing his 'kitchen cupboard' raiding thing, some chat about the humble soy bean and some food and restaurant trend predictions for the coming year with Chef John Quigley of Red Onion in Glasgow, Hilary of MyMonkfish and myself. The link to listen again (available until the end of January) can be found at this link.
As some of you will know, I'm an avid reader of Bon Appetit magazine from the states. I really like to keep up with ingredients, restaurant openings and cooking styles across the pond. Here in the UK we're always a little behind, so if you want to check out what's likely to hit our shores in 2016, then head over to this link to read their food predictions for the current year. If you catch my drift…!
Here'a wee snap taken from a farmers' market in New Yawk City a few years back. Check out those gorgeous caulis!
CAULIFLOWER AND LEEK VELOUTÉ
Ingredients
1 head of ccauliflowercut into small florets
2 large or 3 smaller leeks, sliced, rinsed
1 medium onion finely chopped
2 crushed garlic cloves
1tbsn butter
Olive or rapeseed oil
Seasoning as you like – I used coriander powder and ground cumin, salt and pepper
2 litres chicken or vegetable stock
Single cream to finish
Pancetta or Parma ham crisps to finish
Method
In a large stock pan, melt the butter and oil and add the onion and garlic 'til the onions soften.
On a high heat, add the cauliflower and let it start to caramelise – the smell is amazing.
Add the leeks and sweat them out too for a few minutes.
Add the seasoning and let the whole mix do its thing for about five minutes on a medium heat.
Add the stock , bring back to the boil and allow to simmer for a good 15 minutes until the veggies are well cooked. Check seasoning.
Blitz the whole lot with a stick blender and then pass through a sieve for a nice silky soup.
Before you're ready to serve, add the cream and bring the heat up.
Serve up and add some tasty, salty little pancetta crisps and another swirl or cream or creme fraiche.
Devour!