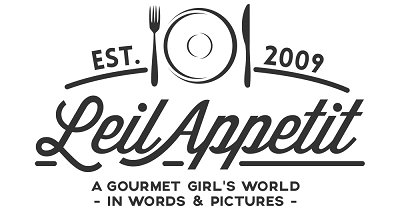 This was an invitation which came through via the blog, and I have to say, sparked my interest more than a little. As a concept dinner, this was pretty 'out there'…a night where you burn calories prior to the meal and thanks to some knacky wizardry culinaire in the form of a steam oven, all calories consumed would be cancelled out. Skeptical? Actually no. Chef Jacqueline O'Donnell of The Sisters Restaurants in Glasgow has been an ambassador for Miele's steam ovens for a while. So much so, that in her own house , she now only has one of these gadgets (albeit the convection combi version) and has done away with conventional fan oven. Restaurant Mark Greenaway was the location, a group of curious bloggers and food types were in the house, and we were ready for a really unique and quirky night out.
First up a half hour of a little fitness class, which was unbelievably welcome for this new mum and all her shoulder tightness and aches. It was just enough to feel like we'd had a bit of cardio and a really good stretch and a great ice-breaker for the assembled group too.
We then went through to the main dining room where a temp kitchen had been set up with a back row of three of the steam ovens (nifty gadgets they are, pop up tops, flashy lights and a very 21st century cleanliness) and a cookline which I think literally just consisted of one induction hob and some counter space. Chef Jacqueline proceeded to tell us a lot about the cooking and most importantly nutritional benefits of steam cooking. As someone who has just started the journey of learning how to make baby purees for Felix's weaning, it did strike me that a steam oven would actually be worth its weight in gold right about now. Instead of cooking on the hob where lots of goodness evaporates, the steam oven does seem to efficiently cook everything in super-quick time.
It was a nice intimate group, everyone was really friendly so the chat was great throughout the meal, with lots of questions and  tips. I am amazed that you can roast your crimbo dinner in one of these things in not more than a couple of hours and apparently bread crusts are amazing too with the steam element. Makes sense. I was duly impressed when a steam cooked spinach leaf came out of the oven cooked but completely intact. Like you could lift an individual leaf, rather than the usual mushy green you get after spinach is 'done'.
The menu was very specifically designed to be low (and I mean LOW) calorie, so yes there were parts for me and my dining neighbour where a pat of butter wouldn't have gone amiss, but this would very much have missed the point. When we were eating the purple broccoli, spinach, salmon, beetroot, puy lentils, and fish, they all tasted specifically of themselves. There was the most gentle of seasoning in the form of a little vinegar, lemon, toasted almonds here and there. The venison was steamed to perfect pink point, and then given a little shoogle in the pan for colour.I absolutely loved the prawn and salmon parcel wrapped in lemon sole, what a gorgeously clean flavour.
A great tip for lower fat or non-dairy requirements was using the creamy stuff out of a tin of coconut milk to use for dessert. I was sold, the pudding with the steamed rhubarb and pineapple (with a gentle blitz with the blow torch for some caramelisation) was really refreshing and delicious.
We filled our boots with the finest green tea and mineral water, another way to keep those calories down for sure! So, yes, due to the specifics of keeping everything as low-cal as possible, there were reminiscences to the nouvelle cuisine of yore and perhaps after a couple of decades of chefs butter-basting everything and the more recent food trends of billion-calorie comfort food, it's time to go back to basics with flavours.  Time will tell. Let's get December out of the way first and then perhaps a little bit of new year , new me cookery could (and indeed should) be on the cards!
STEAM tasting menu – 485 kcal (!)
Steamed purple broccoli with cured salmon and almonds – 90 kcal

Steamed beetroot with broad beans rocket and puy lentils – 80 kcal
Prawn stuffed lemon sole with herb butter sauce – 135 kcal

Wild Highland venison loin with Scotch brambles – 85 kcal

Steamed rhubarb and pineapple with coconut ice cream -95 kcal
Thanks to Stonetown Media, Miele, Jack O'Donnell & Restaurant Mark Greenaway.