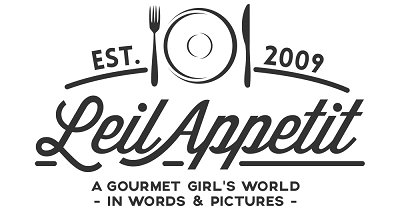 It's been a good few years since I'd visited the busy café at The Scottish Gallery of Modern Art, and even longer since I'd worked a few shifts there 'on loan' from the caff at The National Portrait Gallery in the winter of 2000. A lifetime ago, it feels like! What do I remember about the place? The food we cooked was always from scratch, soups and salads were creatively crafted (Ottolenghi before Ottolenghi, if you will) and that it was very busy!
So, what's changed? Well, now run by Heritage Portfolio's 'Cafés by HPL' arm, it's a little snazzier in its décor, but still very much a please-all kind of place. It attracts out-of-towners checking out the gallery, but most significantly, locals stop by for a little something, whether it's a coffee and a scone, big bowl of soup, lunch on a well-earned day off from work, or at any time really, a big slice of cake. Eh, more about those cakes in a min.
The Silver Fox, baby fox cub and I arrived one gloomy kind of afternoon, but were welcomed with a giant hello by my aunt who was also lunching there, by a totally random but very nice co-incidence! She had already polished off what was reported to be an excellent bowl of soup and had moved on to carry on the 'five a day' work with some salad.
For the savoury action, I chose a sweet potato and red onion tart, and had a very substantial plateful of two of the day's salads. The favourite was a quinoa,courgette and rocket number, which was sprinkled with sesame, pomegranate seeds and pistachios. I would have liked a little bit more zing on the orange dressing, but that's just me and doesn't take away from this being really fun salad-making. I also tried a wintery salad with roast carrots and really sweet caramelised parsnips, which had a flavoursome honey mustard dressing. If you like your salads with pops of flavour -a little toasted pumpkin seed here, a burst of pomegranate, some sumac – you really will love the way they do them here. The chunky tart had a short crumbly savoury pastry which contrasted nicely with that welcome candied sweetness of the orange tatties and red onions.
For the Fox (Snr) I chose the baked salmon fillet, which was served atop a rösti of beetroot. As is his wont, the fishy lunch disappeared within a very short time frame, as did the bright coleslaw with more beetroot and another salad with puy lentil, radish and cherry tomatoes.
And as for the bakes. Oh my. There really is a cracking selection available here. It was VERY difficult to choose but three things on the day. The shortbread. The scones. The Fox (again, Snr) chose the luxury chocolate truffle slice, a pretty formidable looking thing . It was a suitably gooey, intense kind of affair, packed with coconut, dressed with freeze-dried berries and very, very chocolatey. I went for the much lighter and perhaps a girlie-er lime, lemongrass and coconut cake. Despite the fact that one half had a slightly better bake, it was a good light cake with the required aromatics and not overly sweet. We also shared a piece of the carrot cake, which had a cream cheese icing and good spices. Baby fox cub satisfied himself with milk this time, but suspect he'll be into the rest of it before long.
The café isn't a place for trendy presentation, instead just offers a great selection of wholesome foods in generous portions. Notably, I think it's a really good spot for vegetarians, vegans and coeliacs, featuring 'real' fresh food! I think there's usually even a sweet option for the non-gluten folks. £10 will get you a pretty fantastic lunch here, but you can eat well for less. It's a great one to remember for family time, as there's a huge walled garden out the back, perfect for letting the little munchkins let off steam and earn their slice of cake!
Café Modern One 
Scottish National Gallery of Modern Art
73 Belford Road, Edinburgh
EH4 3DS