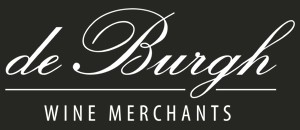 It's been awhile since I've had much of a thread through the blog regarding how much I love wine; however it's not to say my love has been forgotten! How lucky, then that a couple of months ago, the lovely Christine Nicolson (Sales & Marketing Manager) from de Burgh Wine Merchants got in touch asking how I fancied giving a few of their bottles a try, with a nod to what kind of food pairings might work too.
de Burgh Wine Merchants supply into several classy restaurants, bistros and hotels throughout Scotland and beyond, and what sets them apart is there really is often a personal story with regards how each particular wine-maker, vineyard or distributor's wine made it on to their portfolio.
I told Christine I'm a white-lover at heart, but equally love a bottle of luscious red with food.  She magicked together a star-filled case of six to give me an intro to the varied types of wines they offer. Each bottle also well-represented in a great variety of dining spots around Edinburgh, including on the lists with some top notch private chefs, including my pal Russell Smith of Russell Up and The Edinburgh Catering Company.
From the top….the fizz! – Prosecco Refosso Zardertto, Conegliano Valdobbiadene, Veneto, Italy
Ah, the joy that came from opening this sparkler! The supermarkets in particular seem to have been so flooded with pretty awful (sweet) fizz over the past couple of years, it was a real delight to taste this! It's imported directly from the supplier, and I can understand why. Super fresh and light, with a little bit of toastiness, light fruity notes and a delicate stream of bubbles. The perfect glass for apéro hour, and hey it's December, so just the thing I can see going down a treat. It would be a nice match to some smoked fish, but also balanced enough to work at the other end of the meal, so perhaps try with a crème brûlée, panna cotta or a ricotta cheesecake.
This wine is available at Fonab Castle Hotel, Rockliffe Hall.
Casa Silva, Reserva, Viognier, Colchagua Valley, Chile, 2008
From one of Chile's top producers, this was maybe my favourite of the whole selection. This absolutely tickled my tastebuds from the get-go. It's a big, honeyed, aromatic white, with lots of peachy apricot-y flavours, but still with enough acidity to keep things lively.
It was also surprisingly light in colour, despite the pretty hefty 14%abv and massive flavours. Definitely one for food matching, rather than a little glass of something to sip on. The weight means it would stand up to smoked fish and meats (like smoked duck), or something like pork belly or, lovely buttery shellfish dishes like lobster or seared scallops. It's probably a good one to pair up with the bird of the year on Christmas day too, not to mention awesome with some fruity stuffing!
This wine is available at  The Gardener's Cottage, Duke Street, Michael Neave , Russell Up.
Tera de Aorei, Albariño, Salnés Valley, Rías Baixas, Spain
Christine and her husband, Will (one of deBurgh's co-owners) , found this white on holiday in Spain last year and enjoyed it so much they sourced it to import directly. I thought this was quite an interesting Albariño, but not quite as instantly rewarding as I'd maybe expect from the varietal. Whilst I'm usually the one in bars complaining that the white isn't chilled enough, I preferred this one as it opened up a little, off the chill. Interestingly, this version was the sister wine to this one that grabbed Christine & Will's attention. Whilst this version has spent some ageing on the lees, the other hasn't , so is a little crisper. Albariño is a great food-pairing wine either way!
It was fruity, but with an interesting dry finish, almost a little savoury salinity. I would suggest it would naturally go with Spanish tapas, saltier meats and of course grilled fish and shellfish .
This wine is available at The Riparian Rooms, SMWS, Aizle
Sangiovese Superiore 'Bacaia', San Valentino, 2012
From a modern winery built in 2005, this is a fantastic interpretation of the centuries-old Italian favourite from the sangiovese grape. This had the expected complexity of a good Italian red! Rich, full-bodied with fairly high acidity, yet rounded off with nice cherry fruit, followed by a dry finish. The folks at de Burgh said they tasted this one in the dead of winter and were instantly transported to sunnier climes.
It'd be a great match for any tomato-based dishes like a ratatouille, and gamier meats like venison or super-slow cooked or grilled beef. I can just imagine it paired with a lovely grilled rib-eye, served with grilled tomatoes and mushrooms. Hungry again!
This wine is available at  21212, Le Di Vin, Smith and Gertrude, Russell-Up, Duke Street
Côtes du Rhône, Domaine L'Ancienne Ecole,  2012
When Christine and I met for a lovely chat ahead of this epically-delicious wine project (at the very cool Smith and Gertrude in Stockbridge) we talked about the styles and types of wines I enjoy drinking. I guess there are wines for every occasion as sometimes you want a sipping white, a party fizz, a serious food-pairing red. Sometimes I want a soft, accessible Côtes du Rhône.
From a small, organic, family-owned winery, this is made with the classic 70/30 Grenache/Syrah blend which is typical of the style. I found this to be the easiest drinking of the reds. Just as happy as a 'glass of' on its own, as it would be matched with foods.
It's a juicy, happy, sunshine-filled wine with lots of berry fruit, and if you're ever stuck on what to order to pair with a variety of dishes, this is the one to go for as it's so well-rounded. I could see this working with grilled salmon, roast chicken, grilled meat such as lamb, and hey, the Christmas day turkey too. Cheese-wise, so many options too. Camembert's creamy salty notes, Pecorino's saltiness, or the nutty tang of Comté. 
This wine is available at The Gardener's Cottage, Smith and Gertrude, Russell-Up
Bobal de Altas Tierras, Bodega Valsangiacomo, Spain 2012
This was a real breath of fresh air. From the Utiel-Requena region in Valençia in Spain. Bobal is a native grape variety to the region and the 'Viñas Viejas' on the label refer to the 100 year-old vines.  
This was a really interesting one to try, the first time I've tasted the Bobal varietal. I opened this one with Mum, the ultimate fan of Spanish reds. We fell in love with it. It's juicy but with a warming spice towards the finish. It was interesting to read this is fermented in concrete rather than the industry-standard stainless steel tanks, and certainly the soft, voluptuous mouthfeel of this red was a treat.

If I was in Spain, well, I'd be sipping this with some lovely tapas, Spanish jamóns, and I'd happily munch my way through a kilo of Manchego whilst enjoying a glass or two of this one. Otherwise, this classy red will pair brilliantly with pretty much any red meats, I'd love to try to seek this one out again!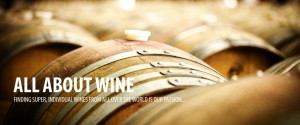 So many thanks to the team at de Burgh for letting me taste all these wonderful bottles! The Viognier and Bobal in particular were interesting, flavoursome wines that I'll happily keep an eye out in the future.
www.de-burgh.com