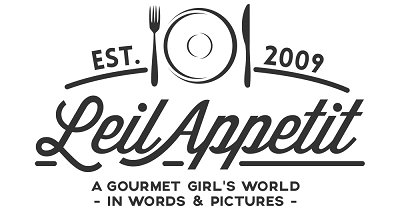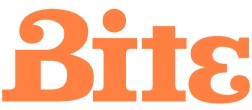 I have a bit of a soft-spot for HdV's brasserie and so, when the chance of a baby-free night out with The Silver Fox came up, hopes were high. The hotel's entrance courtyard is dressed with twinkly lights overhead, and if the weather allows, it's a wonderful spot for an aperitif (amontillado for me, G&T pour lui) before dinner. Alternatively it's the cosy mezzanine bar.
The welcome inside the bistro was warm and the team's menu knowledge flawless, which helped guide us towards some impressive classic 'with some twists' French bistro fare. Appetites were primed after Bayonne ham, marinated olives and breadsticks, whilst wines were given due consideration with a chat with the sommelier who set us up with some spot-on pairings.
I started with the 'Comté soufflée' (£8.95), AKA the 'wow' dish. Like a mini-Matterhorn, this fluffy thing achieved perfect lightness inside, whilst the creamy cheese pouring-sauce lazily ran down the outside, eventually mingling with the delicious gratinated cheese on the bottom of the plate. Accompanying Cali Chardonnay was a delight.  Meanwhile, The Fox's eyes were joyful when served the 'Shetland scallops with sauce vierge' (£12.95), as they did indeed feature a plurality of the delicious little molluscs. He kindly shared one, cooked and caramelised just so and enhanced by sweet Mediterranean flavours of olive and red peppers.
Mains, I opted for the 'roasted cod with Puy lentils' (£18.95) and he for the 'Dandelion & burdock braised ham hock' (£17.50). Certainly no nouvelle cuisine here, as Mr.'s plate was what you could politely describe as hearty! Giant ham hock with its sweet & savoury sauce, golden roast tatties and a bed of pease pudding. My fish was baked with a herb crust, but inside the snowy white flesh softly flaked into tender fork-fulls. The 'still with bite' puy lentils, salty pancetta and sweet baby onions were a great rendition of this classic accompaniment with the fish. The side of bafflingly flavourless vichy carrots the only off note of the night.
Like the rest of the menu, desserts were all crowd-pleasers. My treacle tart featured textbook crisp pastry and a gorgeous gingery filling, Mr.'s Normandy apple tarte Tatin crisp, sticky and sweet. Glass of Tokaji nothing short of dreamy.
Once again, HdV Bistro impressed with a clever menu balancing finesse and bold flavours, and service that's ahead of the pack. À la prochaine…!
<a href="http://www.urbanspoon.com/r/342/1462217/restaurant/Old-Town/Hotel-Du-Vin-Edinburgh"><img alt="Hotel Du Vin on Urbanspoon" src="http://www.urbanspoon.com/b/link/1462217/biglink.gif" style="border:none;width:200px;height:146px" /></a>