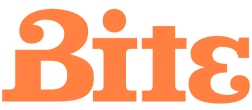 Harvey Nichols' Foodmarket, with their brilliantly curated selection of foodstuffs, has been a favourite since they first opened. From one angle, they satisfy the simple food-lover's requirement for things like good cheese, bread and olives. Satisfying the 'want but not necessarily need' angle, you might find yourself staring at something so fabulously luxurious, exciting or weird that you just have to put it in your basket to take home, either as a gift for a friend or a treat for yourself.
The range of sauces by Edibles (the folks who brought Scorpion toffee candy and chocolate-covered ants to the world) are a good example of the more exotic side of things available. The Foodmarket's Manager, Carole Dawson, recommended a few of the exclusive lines that they've brought in for the summer. Gastronomic curiosity found me putting a bottle each of the Marshmallow Smoke Ketchup and the Cola Leather BBQ sauce into my basket. Both are the perfect conversation starter, not to mention delicious; ideal for a bbq!
Back to basics, and I have two 'essential' products from HN. First is their Pesto alla Genovese. I discovered this about 8 years ago, and though I thought I wasn't that into pesto (finding the generic stuff dull and muddy) I experienced a basil-flavoured epiphany. This version is fresh – notably made without any cheese- and gets its creaminess from ground cashew nuts. Pasta has never looked back. My other essential is the gordal olives from the deli counter, the meatiest most moreish olives in town.
Carole says ' My all-time favourite Own Label product is actually the pesto too, so my second favourite would be the HN Sweet Tomato Chilli Jam. It's delicious and goes so well with so many of the great cheeses we have in the deli!'
The decadent and sweet are very well represented in the Foodmarket. Head Pastry Chef David Simak keeps the cakes counter full of delectable patisserie, cakes and macarons. On the shelves there's everything from serious chocolate, Pink Champagne truffles,  fun American candy and a new favourite in the Barũ chocolate-covered marshmallows with fleur de sel caramel. Or as they rather deliciously describe them, 'chocolate wrapped clouds'.
With an ever changing roster of seasonal products, events and samplings there's always a good excuse to pop into the Foodmarket; see you up on the Forth Floor!