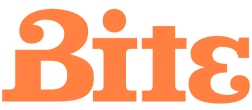 If you know your history of Edinburgh's restaurants, you'll know that Malcolm Duck's eponymous Duck's at Le Marché Noir sat comfortably at the top end of respected fine dining establishments for almost 2 decades. A few years ago he decided to make a change, and moved to Kilspindie House in Aberlady to create a restaurant with rooms. His new home gives him the flexibility of space, so these days there's the welcoming Donald's Brasserie with warming Scottish fare, perfect stuff to follow a round of golf of a walk along the coast. Having just been adopted by The Scotch Malt Whisky Society as an official Home from Home, the bar epitomises well-stocked.
On this visit, our appetites took us into the more formal side of things, Duck's Restaurant itself. An amuse of silky leek and potato soup with shredded brisket and marmalade hit clever contrasts and was the perfect intro to dishes to come. The Silver Fox saw and pounced on his favourite 'Steak Tartare' (£8.95), this version was lime-cured, and featured the sweet acidity of pear and peaks of mustard. Jealousy might have arisen had my trio of lemon sole not been flawless. As it was each roulade of soft fish hugged a delicately flavoured centre, earthy beetroot & Jerusalem artichoke, salsify & basil, butternut squash & thyme, sitting on a sweet orange and celery butter sauce. Heavenly.
We swapped proteins for main course, my fella chose the Halibut with roasted tomatoes and black olives (£22) which looked very fresh and Mediterranean. I went for the carved sirloin of Buccleuch beef (£26.95), served succulent medium rare with sautéed mushrooms, tatties and seasonal kale with chilies through it. That the accompaniments were presented on the plate in individual ramekins, and that there was no sauce with the dish was slightly odd, but the excellent cooking of each component made up for it.
To finish, my parfait of hazelnuts, walnuts and pistachio (£6.50) with honey sauce was a creamy, munchy iced delight and the Fox's special of exotic fruit salad with ice cream was a thing of colourful beauty.
Chef Alessandro Grillo seems to have a real finesse and delicacy with flavours, the ingredients are first class, and the service is relaxed. Edinburgh's loss is most definitely Aberlady's gain, and just 20 minutes away, Duck's is well worth a visit.