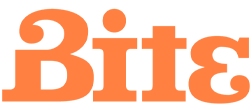 I love stories that go along the lines of 'I wasn't happy in my job, and so I decided to leave and retrain to become a …' . Especially when the passion which has sparked the need for change involves food and cooking. Recently, I met Katia Lebart who just a couple of months ago opened The Wee Boulangerie, located on the South Side near the Queen's Hall. She first came to Edinburgh as a researcher and lecturer in engineering & computer science at Heriot Watt University.
However, the work-life balance wasn't  quite right and so she decided to kill two birds with one stone. Her change of career took her back to her native France to retrain as a boulanger-pâtissier-confiseur, the aim to pursue something she was passionate about, and to help fill the void of good bakeries here in Edinburgh.
As you probably know, bread is a complete way of life in France and Katia doesn't mind promoting the theory that good bread makes people happy. I'm with her. As readers of this column will know, wherever my travels take me, the first thing I'm likely to seek out is a
So, what can you expect if you pop in to  The Wee Boulangerie? Well, the shelves and rustic baskets are filled with loaves of pain de campagne, real baguettes, the kind that have a crunchy crust with irregular 'knobbles', are airy in the middle but not so fluffy as to have no substance. Bread takes time, says Katia, the mixtures have to prove, the bake should never be rushed. And, thanks to quality ingredients, artisanal bread is far superior to that found in supermarkets.
Everyday there's a selection of 'fougasse', a Provençale flatbread with various Mediterranean style fillings. I managed to scarf down one which was stuffed with goats cheese and sun-dried tomatoes in under 2 minutes. I did, however manage to take home a superb almond croissant, sweet pain au chocolat and plated raisin loaf to share with my mum and fella.
Breads will always be her main love, but Katia's also a dab hand with tarte aux fruits, macarons and the shop will feature some delicious seasonal specials in the run up to Christmas. In all, it's a big 'oui' from me for the Wee Boulangerie!


The Wee Boulangerie,
67 Clerk street
Edinburgh
EH8 9JG
Tel: 0131 629 3134
www.theweeboulangerie.co.uk