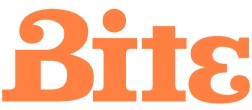 Considering myself to be an 'adopted' Leither, it's always a joy when Bite comes round our way. In fact Gourmet Girl's first ever outing for this very mag was a meander around some of Leith's finest food shops. This month's outing takes us a little further along the shore, to Newhaven, which sprung up at the turn of the 16th Century. King James IV wanted to build the ultimate warship, but Leith's docks weren't large enough to support the construction and so Newhaven (meaning new harbour) and its deeper water port was established to carry out the works.
So where, you may ask, is the edible angle? Well, the founding families came from across the North Sea, bringing not only their industry and rope skills but also their nous for fishing. For local residents, fish and shellfish were easily attained and more affordable than meats, and so  Newhaven was quickly established as a significant fishing village, and the Forth estuary providing such a bountiful supply as to be known as the oyster capital of Europe.
The fishwives of Newhaven have their own history, and were just as significant as the men who brought in the day's catch. It was the women who sold the fish, making daily the hike up to Edinburgh with their heavy creel baskets on their backs. They were known by their song, as they travelled in groups up to the town, and for calling out to announce their fares such as callar ou' for the oysters. The next time you're up on the Royal Mile, take a second to think about the street-traders and cottage industries of old.
These days, a little slice of Newhaven's former 'fishy' past remains. The old Victorian fishmarket, overlooking the harbour and the iconic lighthouse is still in use although the vast building is now sub-divided. Welch Fishmongers keep that connection to Newhaven of old, and as many top chefs will attest, they're one of the finest piscine purveyors in the country. So, next time you're after some local oysters, or maybe some mackerel for the long-awaited summer's evening BBQ, skip the sad selection at the supermarket. Head down to Newhaven and keep a little bit of food heritage alive.
A fantastic resource for Leith history can be found at www.electricscotland.com/history/leith/
Welch Fishmongers, 23 Pier Place, Newhaven, EH6 4LP
Twitter @WelchFishmonger