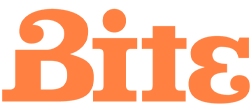 From the February 2012 edition of Bite Magazine.
¡Hola! This month, to tie in with this meaty issue of Bite, Gourmet Girl's been hunting down chorizo and other Iberian delicacies. Following  recent trip to Barcelona, it's quickly apparent that the Spanish have a love of pork products. Whilst factory-technology has infiltrated to allow for mass production of certain foodstuffs, the traditional methods of air-drying and smoking meats continues in rural villages in Spain. For centuries these artisanal techniques have been used as a way of preserving sausages and meats to keep families going through the winter.
It's no exaggeration to say that there really is a tapa (or pinchos) bar on every corner in the Catalonian capital, and over the course of three days my sister and I literally 'pigged out' on pig. Paper-thin jamón Ibérico, chorizo, peppered salchichon, and sweet lomo (sweet, dry cured pork loin) were enthusiastically munched alongside our body-weight in accompanying almonds, croquetas and quesos.
No foodie's trip to Barcelona is complete without a visit to the world-famous market, La Boqueria (www.boqueria.info).  Situated off La Rambla, it's a shrine to fresh produce, meats and seafood.The buzz in this place is exciting as you jostle for space with locals picking up ingredients for the day's lunch or dinner. Specialist vendors offer an abundance of 'charcuteria' and 'embutidos'. Forget the tacky souvenirs and miniature Segrada Familia, there was no doubt we would be leaving with a suitcase packed with sausages! Hams from the Iberian pig (or pata negra) are some of the finest in the world,  but you'll have to seriously watch your euros as this tasty stuff comes at a price!
Back home, and Peelham Farm (www.peelham.co.uk) in the Borders are worth checking out as they've been perfecting various charcuterie methods for a few years. Given that their piggies are all of the outdoor organically-reared sort, you can scoff away knowing that your dinner had a good life. Edinburgh Larder (www.edinburghlarder.co.uk) were recently stocking Peelham's seriously tasty chorizo, packed with paprika, but still with a sweet smoky cure. It's a good one to keep in the fridge to add extra flavour to tomato-based sauces, or just to have thinly sliced alongside some manchego, olives, and a glass of sherry for the near-perfect tapas experience. Until next time Barcelona!