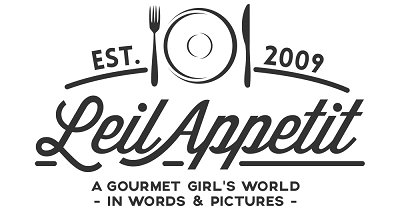 The hunt for imaginative food in the most touristy parts of any city can be a bit of a challenge, but if recent(-ish) reviews are anything to go by, Edinburgh's not actually doing too badly at all. Monteiths is tucked away down off one of The Royal Mile's olde-worlde vennels, under a welcoming arch of fairy lights. I've dined and enjoyed drinks  a couple of times here before, but for some reason hadn't ever gotten round to review. An invitation was the right opportunity to do just that.
Arriving sharp, I walked downstairs into the cosy bar area, decked with enough 'tartanalia' to please the tourists but not so much as to offend a local . Drinks here take as much a centre stage focus as the food does, and so when I arrived ahead of my friend I was privvy to the kind of bar knowledge and enthusiasm that doesn't come without a whole heap of pride in a job well done. Quizzed on what my style of drink was , the suggested variation on a theme of negroni threw up a true apero delight. Using Beefeater gin, Martini Rosato, Cynar artichoke liqueur and a twist of grapefruit made for a 'no messin' on the bitters but 'well-balanced on the fruit' starter for ten. Stirred to perfection with a large chunk of ice. My old-school dining partner went for a twist on a Brandy Alexander, playing with a ron anejo instead, some house-made chocolate bitters and the aromatic nutmeg. A comforting, cosy drink not mis-placed on a chilly May evening.
On to dinner through in the little dining room through the back. I think my only real negative of Monteiths actually is the dining space itself, it feels a bit crowded, but that's Medieval architecture for you! I was instantly impressed by the calibre of ingredients to be seen and name-checked on the menu. After the humming and hawing that befits a menu sporting great choices, we opted for the 'Crackling fried squid with harissa ketchup' (£7) and the 'Pig cheek with smoked ham bon-bon' (£7.50).
The squid, calimari, whatever you fancy calling it, was right up there with the best in the business. That elusively tender squid (I'm guessing via a milk marinade), was served at the perfect temperature, the outer savoury crispy crumbed delight with a nod to pork scratchings with some kind porky sparkle-dust added to the mix. The harissa ketchup had a good smoky-sweet balance and a sprinkling of baby coriander kept it fresh. Yep, just started drooling again a little thinking of that one. The pig cheek dish was all about the tasty little morsels of almost candied pig cheeks, the soft filling of the bon-bon also satisfying. The salty bits were lightened up by the shaved kolhrabi and a very nice apple chutney, in all, a very well balanced dish but perhaps another veggie could have joined the kohlrabi.
Mains were just as good. Beetroot poached halibut (£21) arrived sporting an appropriately interesting hue (sorry, I was having camera issues and so no shots of that one), and I have to say this meaty fillet of one of my fave fishies was well-seasoned and cooked just so. There was a minor wobble on the samphire, having not had it for so long, I'd forgotten how much of a saline punch these tender little greens pack, but once I'd adjusted I enjoyed it with the horseradish cream sauce. The lamb rump had probably been cooked sous-vide, so for pink tenderness it was truly melt in the mouth. A little bit more caramelisation and some running jus would have made it even better, pea puree, artichoke hearts and the sauce vierge gave a bright Mediterranean slant. Duck fat chips on the side, were indeed fluffy but so chunky as to be almost an entire potato.
Puddings came recommended although with the caveat that the cheesecake was of the 'deconstructed' type. We ploughed ahead, me with a chocolate fudge cake and Janet with the cheesecake. I even ordered a calorific-ally unnecessary but entirely dive-into-able Rum & Raisin Old Fashioned made with Mount Gay XO, Christmasy Pedro Ximenéz, crème de figue, cinnamon syrup and bitters. My pud was a well baked puck of chocolate, a nice melty centre, and with creamy ice cream and toasted mallow on the side. Wouldda loved another mallow! Nicely satisfying yet understated. The 'cheesecake' was served as three quenelles, creamy, silky (I wasn't sure if perhaps some goats cheese, or ricotta in the mix?). Despite their lightness, crunchy ginger flavoured tuiles and poached rhubarb put this very pretty looking dessert into quite a different category. Not the scoff it in seconds type, the tastes made you take your time with it all. Quite yum.
If as a local you only know Monteiths as a spot for a hella good cocktails, I'd say give it a whirl for some seriously good food too. If you're visiting from out of town, then you'll do well do avoid some of the Royal Mile's cheesier pubs, and check out this place for some really imaginative Scottish food.
We dined as guests of Monteiths – with thanks!